This is a masterpiece by Blüthner, representing the art of piano making over 160 years.
Meticulous design, massive size, bringing classic beauty to the home.
Suitable for symphony orchestras and pianists.
Wired fourth Aliquot exclusive of Blüthner.
Dynamic sound, powerful, diverse timbre helps create excellent performances.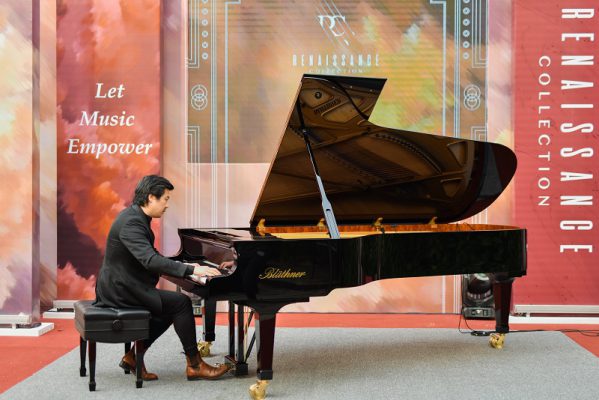 Mr. Thanh Bui next to the Model 11 piano will be auctioned in the night of "Night at The Opera" on the evening of December 19.